FOLLOW YOKOHAMA ON FACEBOOK AND COMMENT FOR A CHANCE TO WIN PRIZES!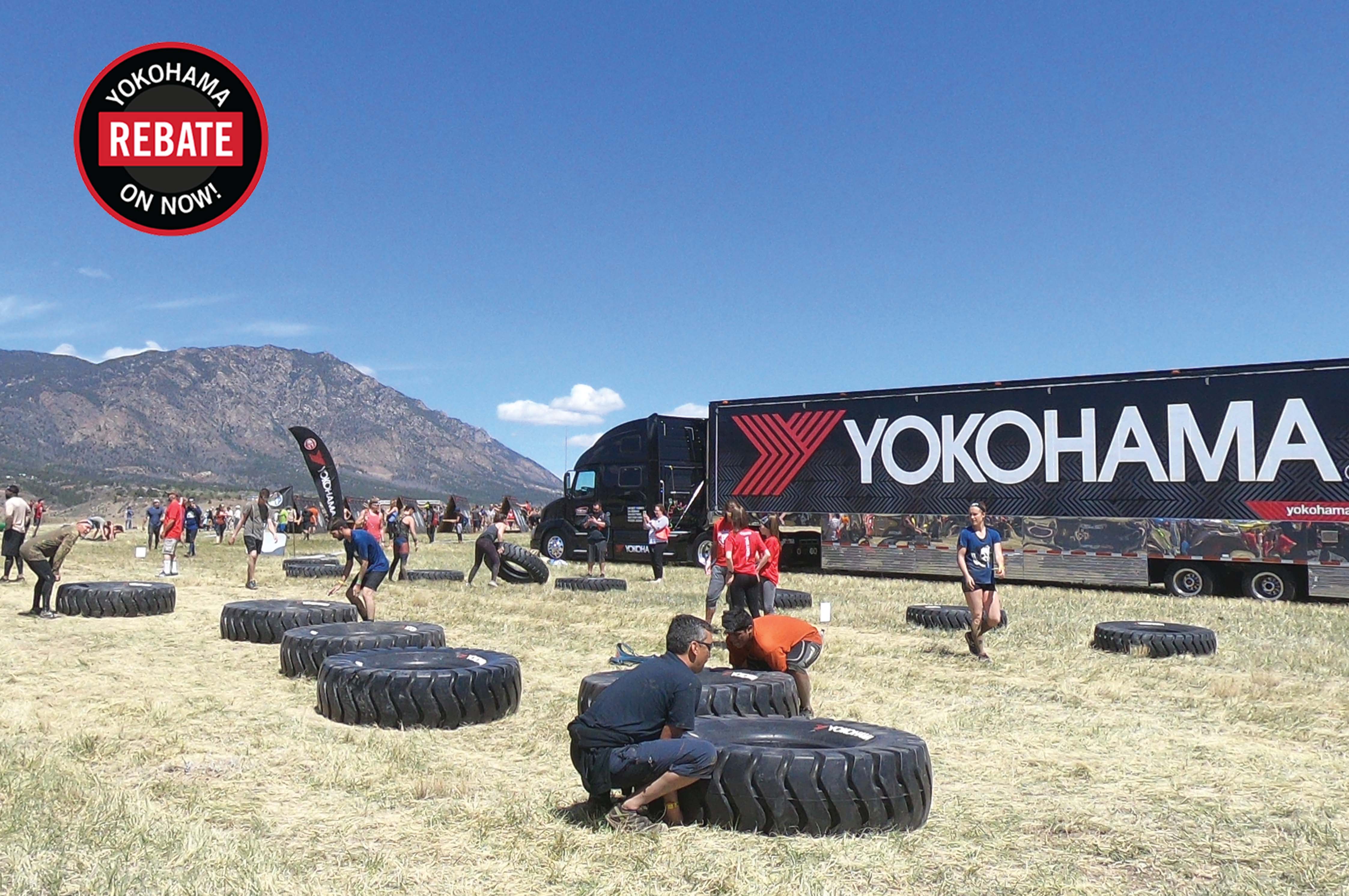 Free Spartan Race Entry
THIS OFFER HAS ENDED, BUT REDEMPTION IS OPEN THROUGH OCTOBER 31, 2018. SEE BELOW FOR DETAILS.
Buy 4 Yokohama Tires and Receive a free Spartan Race entry pass while supplies last*
Valid for purchases made between September 1 - 30, 2018
Yokohama is setting you up with a free Spartan Race entry for afternoon sprint, super or beast races during 2018 or 2019 seasons with the purchase of 4 Yokohama Tires.
SIGN UP FOR UPDATES AND UPCOMING PROMOTIONS
Team Yokohama spotlight: Faye Stenning — She Is Spartan
YOKOHAMA
TIRE FLIP CHALLENGE
Yokohama tires are used in select races by Spartan Race participants competing on the obstacle course. The tire challenge includes a 400 and 200 pound tire that is the ultimate true test of conditioning and strength.
UPCOMING SPARTAN RACES featuring the Yokohama Tire Flip Challenge
FOR FULL SCHEDULE OF RACES CLICK HERE
Discover
Adrenaline flows through everything we do. Check out the people, events and partnerships that add to the Yokohama experience.